About Us
Connecting our community with causes.
Are you a philanthropist?
It's a bold statement. Perhaps you see your donations as grassroots gratitude. No matter the words, giving lifts hearts and opens minds.
Sometimes giving is easy – a cause you love, a friend's request. But it can also be a challenge. What are the needs in the community? Why does it look like two groups are doing the same thing? How do you know if a group is legitimate? We offer simple tools, great conversations, and a variety of ways to give, learn, and connect. Let us introduce you to people making changes big and small. Imagine what can happen.
Are you looking for how to make a difference, or how to create a criteria for your giving? We can help with that!
Are you interested in learning about real issues in our community and connecting with the nonprofits who are making a difference? We love doing that!
We don't start donor advised funds, sell products, give tax or financial advice.
We do make a difference.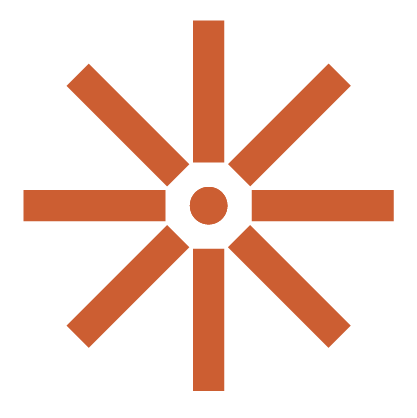 who we are
Local entrepreneur and philanthropist Heidi Johnson Bixby is the catalyst behind the scenes, bringing together a small, dedicated team and providing support to launch Ripple Impact NW. We are building more partnerships and a genuine ripple effect of generosity. Located in downtown Vancouver, our initial focus is on nonprofit services provided in Clark County, Washington.
Jeanne Kojis
Board Chair, Consultant
Since serving on her first nonprofit board at 16, Jeanne has been engaged as a volunteer with nonprofits in education, the arts, environment, and social services. She co-founded a local school district foundation, our state-wide nonprofit association, and a regional capacity building organization. Also as a volunteer she served on the Washington Secretary of State Charity Advisory Council, as well as an advisory to the Washington Office of Superintendent of Public Instruction. She's worn nametags as paid staff with titles of executive director, office manager, bookmobile staff, and consultant among others.
Her greatest joy is her family and being at home in rural Clark County. If not talking with her children or grandchildren, she most loves talking with people about their ideas to do something for the common good. And helping them think through how they can do that.
Megan Dixon
Board Vice Chair, Consultant
Megan Dixon is the Director of Community & Client Relations at Integrated Tax Services. Prior to helping launch RINW, she spent 14 years working with nonprofits across the Pacific Northwest with a focus on philanthropy – first as a grant writer, then a development director, and the last four years were dedicated to capital campaign consulting. With a dual degree in Sociology and English from WSUV, Megan approaches community work with an abundance-based philosophy, believing there is always enough of what is needed.
Kate Sacamano
Board Member
Born and raised in the Northwest, Kate is passionate about building coalitions to strengthen and empower others to thrive. She is an experienced nonprofit, marketing and communications professional committed to serving the greater good. Promoting the social, emotional and economic wellbeing of children and families inspired Kate to raise over $15 million over the last decade as a development leader with Friends of the Children-PDX and SWWA, YWCA Clark County, and The Hough Foundation. She also served as Community Partnership Manager for The Columbian where she led the nonprofit- community partnership program, Economic Forecast Breakfast and First Citizen Award. She also served on the Board of Directors for Children's Center, Gifts for Our Community, Williams-Vancouver Business Association and the Columbia Play Project, as well as committees for the Vancouver Downtown Association, Washington State Gubernatorial Debate in SW WA, WSU Vancouver Creative Media and Digital Culture Program and Dubois Park Neighborhood Association. She has two adult children and resides in Ridgefield, WA with her husband where they enjoy gardening and hiking.
Anne Vitort
Board Member
Anne is a board-certified music therapist (MT-BC) and former owner of UpBeat Music Therapy Services in Vancouver, WA. She has received additional training in Neurological Music Therapy (NMT) with Dr. Michael Thaut and Hospice and Palliative Care Music Therapy with Dr. Russell Hilliard. Anne earned her Bachelor of Music Therapy from Marylhurst University in Portland, OR. She also holds a Master of Business Administration and Bachelor of Music Education from Southern Illinois University. She is also a certified K-12 vocal/general music teacher in the State of Washington. Anne is a member of the American Music Therapy Association (AMTA), the Oregon Association for Music Therapy (OAMT) and Music Therapy Association of Washington (MTAW).
Anne cares deeply about her community and has been involved in several organizations. She has been instrumental in founding two area giving circles, including launching the Ripple Impact Giving Circles.
Nancy Pionk, JD
Board Member
Nancy comes to us with incredible experience as a mediator, facilitator, trainer and executive coach. She is an adjunct instructor with the Carson School of Business at Washington State University Vancouver, teaching Negotiations and Principles of Leadership. Prior to this, she served in several leadership roles with Community Mediation Services (CMS), an agency providing conflict resolution services and training to the Southwest Washington community.
Nancy's work is rooted in the values of service, collaboration, and authenticity. She is excited about the abundant opportunities to inspire and serve the community as part of Ripple Impact NW's Board of Directors.
Ripple Impact NW is recognized by the IRS as a tax-exempt nonprofit corporation.
EIN # 87-1091277. Donations may be deductible to the extent the law allows. Please consult your professional advisor.
Ripple Impact NW is registered with the Washington State Charities Program as required by law. Additional information is available by calling 800-3332-4483 or visiting www.sos.wa.gov/charities
get the latest updates from ripple impact